The John K. Barrall Scholarship
John K. Barrall was a principal at Penncrest High School for 25 years, and this prestigious scholarship is presented annually in his honor, by the Media 5 Mile Race, Inc. A 45 year educator in Delaware County, Mr. Barrall served as a teacher, a coach, a civic leader, and was also known as a gentleman. Mr. Barrall served in leadership positions at Media Presbyterian Church, the Media Rotary Club, and at Penncrest High School.
Each year the Media 5 Mile Race presents this scholarship award to a Penncrest High School senior whom lives in Media Borough, has shown commitment to the community through service, has notable academic progress and achievements, and has been honored and recognized by the faculty, staff, counselors, and peers at Penncrest High School of the Rose Tree Media School District, as an excellent student and a true ambassador of Media Borough. This student has shown the impressive and excellent qualities that make us all very proud! We are very pleased to present this scholarship to a very deserving student each year.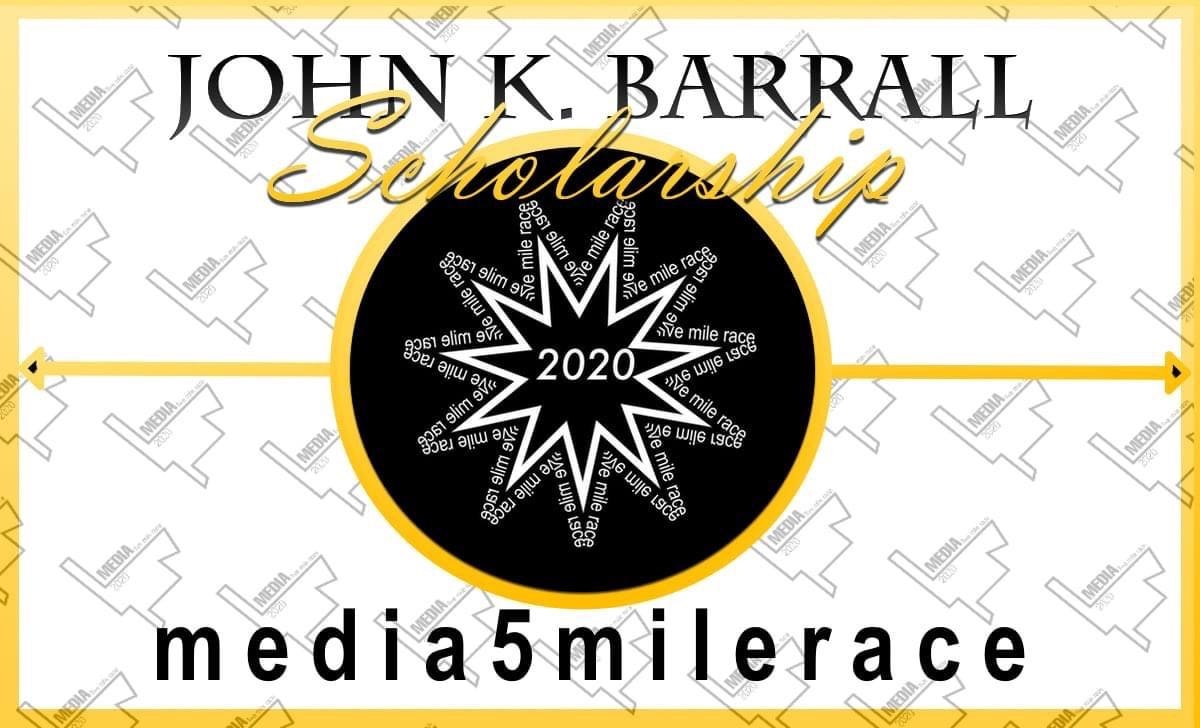 The Media 5 Mile Race, Inc is a 501(c)(3) nonprofit organization. Donations are tax-deductible to the extent allowed by law.
Tax ID # 26-4232784
The official registration and financial information of the Media 5 Mile Race, Inc. may be obtained from the Pennsylvania Department of State by calling toll free, within Pennsylvania, 1.800.732.0999. Registration does not imply endorsement.